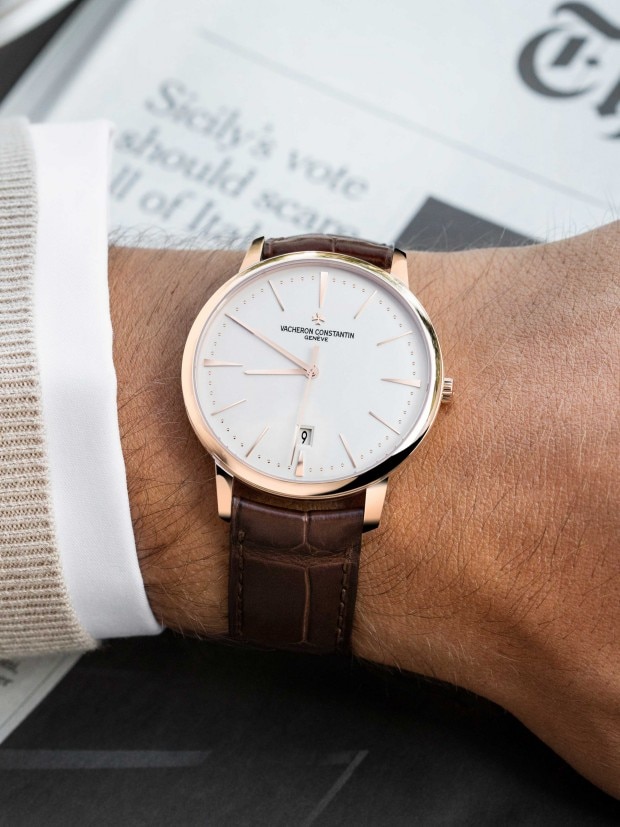 Leather strap watches
Vacheron Constantin leather-strap watches are crafted from a quality of leather meticulously selected according to the demanding quality criteria established by the Maison. Creating the straps of these Swiss luxury watches involves 60 stages ranging from preparation through to finishing.
Resistance and longevity are the key assets of this noble natural material. Alligator leather is the main type of skin used in making Vacheron Constantin leather-strap watches, in compliance with the Convention on International Trade in Endangered Species of Wild Fauna and Flora (CITES), to which the Manufacture has committed.