Collection
Patrimony
The Collection
Circular perfection, a quest for essentials: the Patrimony collection is the epitome of stylistic pureness. Reflecting a deliberately minimalist approach striking a beautiful balance between taut lines and curves, it asserts its personality through slender cases radiating an elegance inspired by 1950s Vacheron Constantin models.
Origins
A GREAT WATCHMAKING CLASSIC
The Patrimony collection reinterprets the unparalleled heritage of Vacheron Constantin in an understated, contemporary way. Born out of the effervescence of the 1950s, today it is the symbol of renewal – an ode to the essential.
THE AFFIRMATION OF UNCOMPROMISING ELEGANCE
Discretion and perfection. These are the first words that come to mind to highlight the understated design and extremely clean lines. Behind its pared-back minimalism is a concern for every detail: dial and applied hour markers follow the movement of a slightly curved case. As for the hands, which are also slightly curved, they follow time's passage along a circular-grained minute-track. Absolute balance.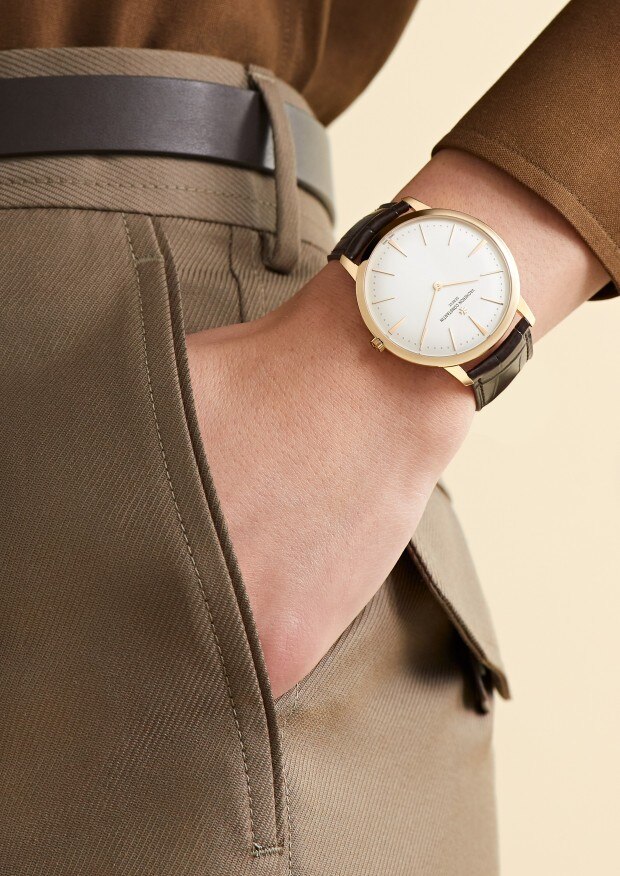 TECHNICITY AT THE SERVICE OF DESIGN
Sometimes achieving simplicity is the hardest of tasks. The Patrimony collection is the perfect illustration. In the interest of fitting the narrow shape of the case, these timepieces feature movements of remarkable finesse.
ONE OF NOT MANY
"Beauty lies in the details of the grandest and finest structures." A multidisciplinary designer, Ora Ïto adopts the understated lines of the Patrimony collection, a singular expression of the harmony between mechanical excellence, aesthetic discretion and the "simplexity" concept he founded.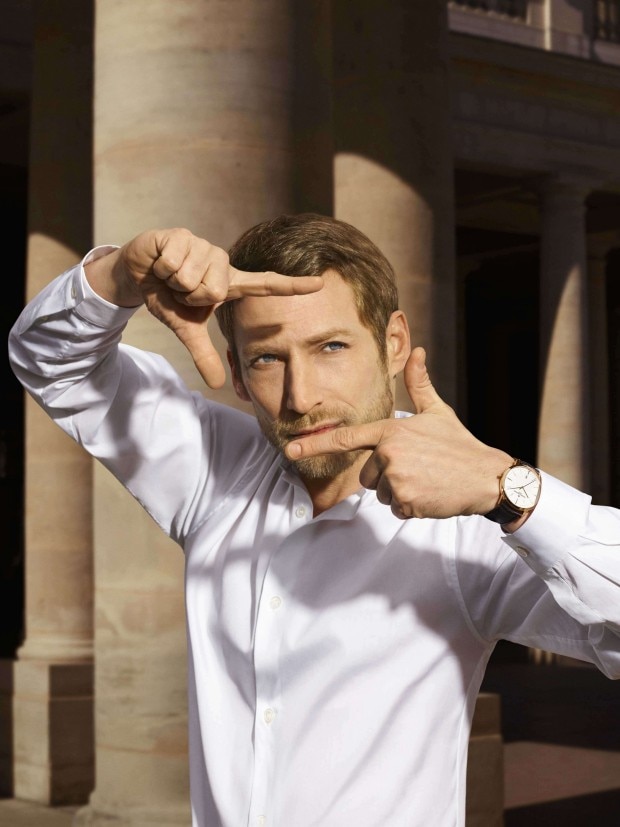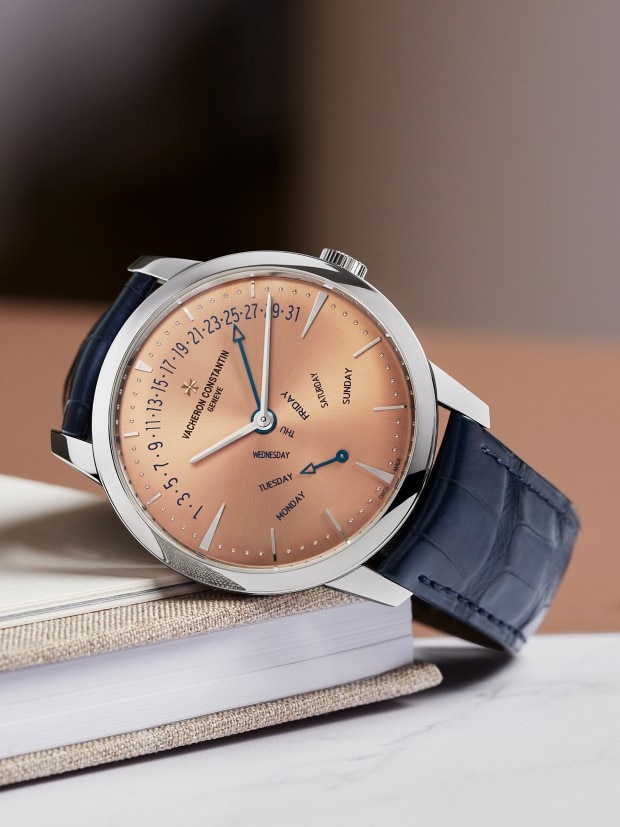 EXTREME CREATIVITY
Over the years, Vacheron Constantin has made the retrograde date a characteristic complication of the Patrimony collection, exemplified by models whose dials are as aesthetically beautiful as they are practical in displaying indications. A challenge in which art and distinction are a perfect success.
Experience our watches in person
Come feel the craftsmanship of true watchmaking on your wrist at one of our boutique locations around the world.
Explore our boutiques
Collections
Our brand's philosophy is to meet expectations by designing timepieces as technically impressive as they are aesthetically stunning.
View all collections