PEOPLE AND COMMUNITIES
True to its longstanding tradition of preserving and passing-on unique skills across generations and its passion for craftsmanship, Vacheron Constantin is committed to enhancing the employability of our people and to supporting the professional integration in the wider community.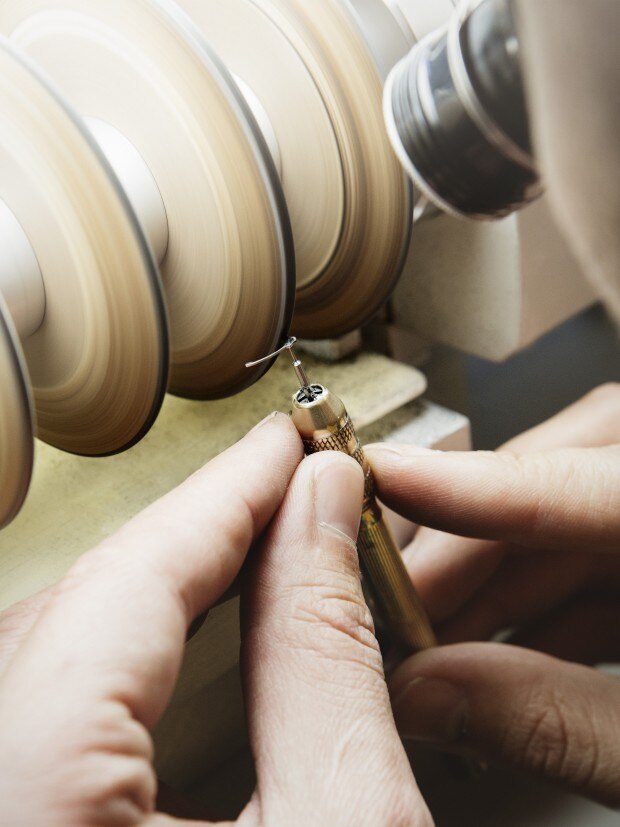 Apprenticeship program
The Vacheron Constantin apprentices' training program provides a highly qualitative and specialized development journey to several young watchmakers each year, building a solid technical background and first work experience. The Maison is also collaborating closely with the "Ecole des Métiers et Artisans de Haute Horlogerie" in Geneva to support the training of young professionals.
TRAINING TO EXCELLENCE
Through the apprenticeship program "A School, a Job. Training to Excellence", the Cologni Foundation in Milan, actively supports the training of young people in high craftsmanship and their introduction into the working world. Our Maison is delighted to pursue this approach in 2021 by adopting young talented artisans from this initiative successfully driven by the foundation. 
Visit the website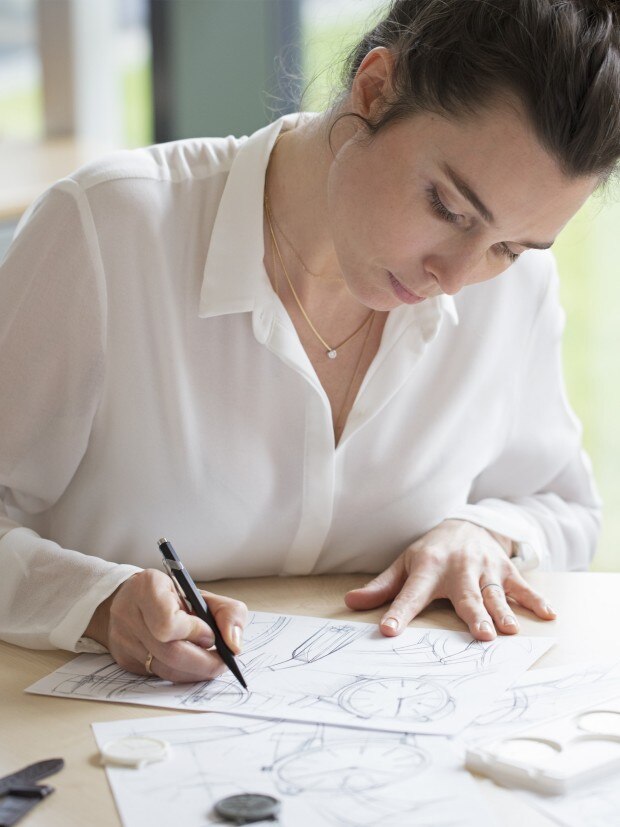 PROFESSIONAL INTEGRATION
In 2020, the Maison chose to strengthen its support in a cause we believe in: professional integration.
To promote this, Vacheron Constantin launched a long-term philanthropic partnership with an NGO based in Switzerland promoting the professional integration of vulnerable groups. The contribution of the Maison allows out-of-school teenagers or adults with special needs (re-)integrating the workplace by developing a specific coaching program and creating a network of businesses offering internships.
Also, since December 2020, hot lunches are delivered on a monthly basis to a local association hosting people in a precarious situation.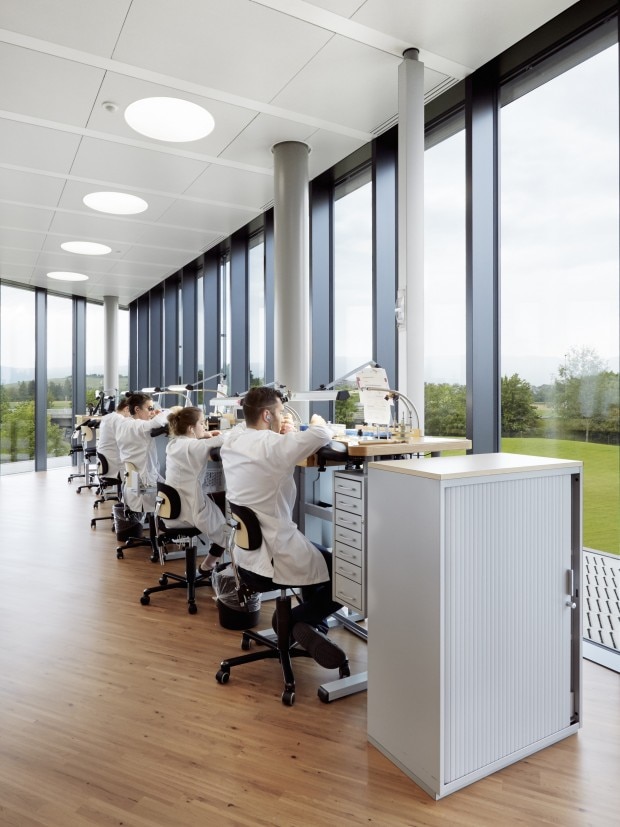 A FAIR WORKING ENVIRONMENT
Finally, our commitment to equality, diversity and an inclusive organization is an integral part of our values and was materialized in 2020 by Vacheron Constantin becoming the first Maison within the Group to earn the EQUAL-SALARY certification. A fair working environment, based on sharing and trust, is essential to ensuring innovation, creativity and hence our success and sustainability.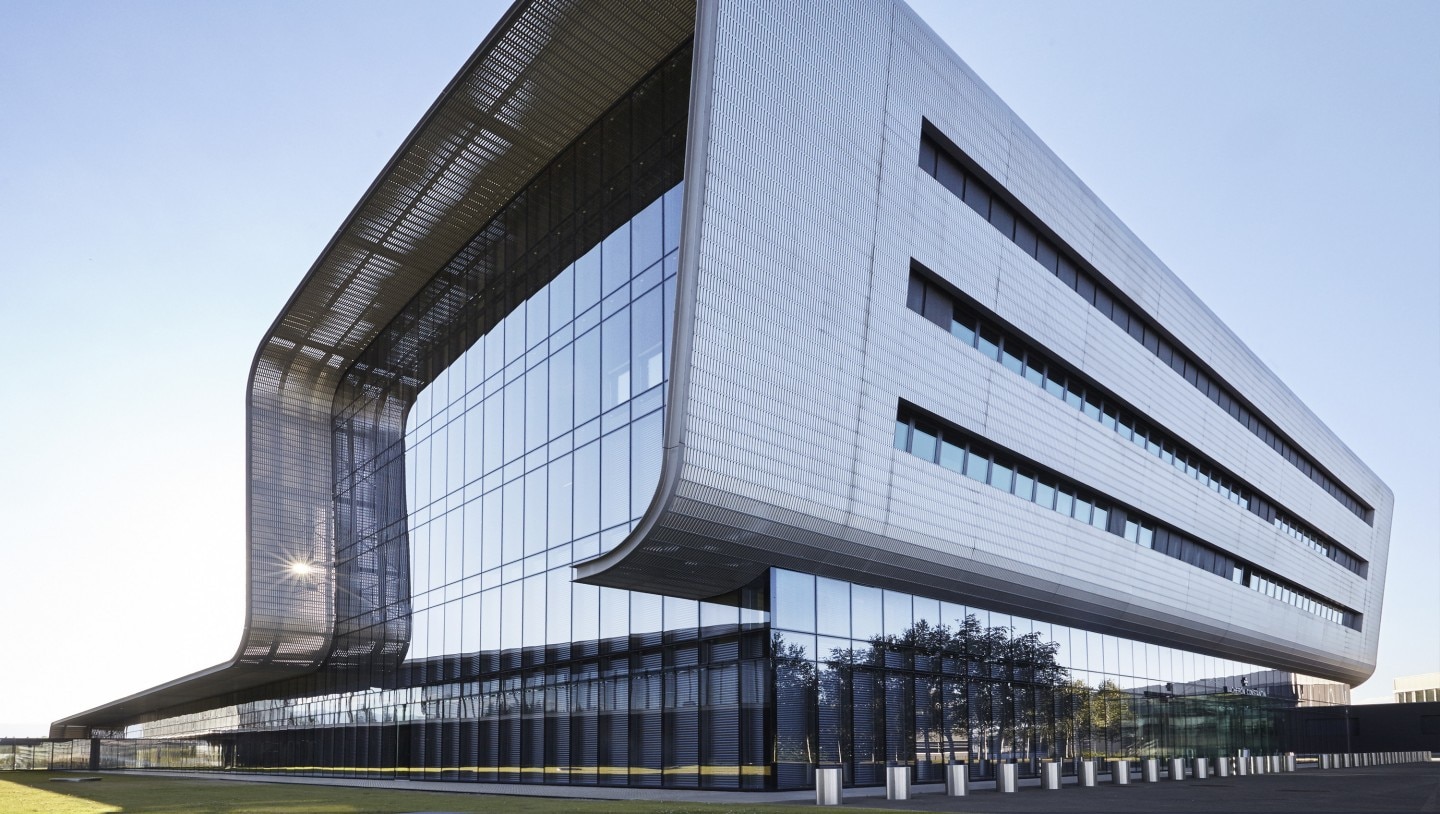 SOURCING
In its endless quest for beautiful high watchmaking, Vacheron Constantin strives to delight its clients with the highest level of aesthetics, complications and craftsmanship. While doing so, the Maison also applies the most stringent standards of procurement regarding precious materials.
RESPONSIBLE JEWELLERY COUNCIL
Vacheron Constantin is committed to promote responsible ethical, human rights, social and environmental practices in a transparent and accountable manner and promoting these practices throughout our value chain. To manifest our commitment, Vacheron Constantin is part of the Responsible Jewellery Council (RJC), member since August 2010 and certified since 2012. The RJC is the world's leading standard setting organization for the jewellery and watch industry, from mine to retail.
Vacheron Constantin is RJC Code of Practices (COP) certified. The COP certification focuses on business ethics and responsible supply chains for diamonds, colored gemstones, gold, silver and platinum group metals. The COP addresses, among others, human and labor rights, environmental impact, and product disclosure. 
VISIT THE WEBSITE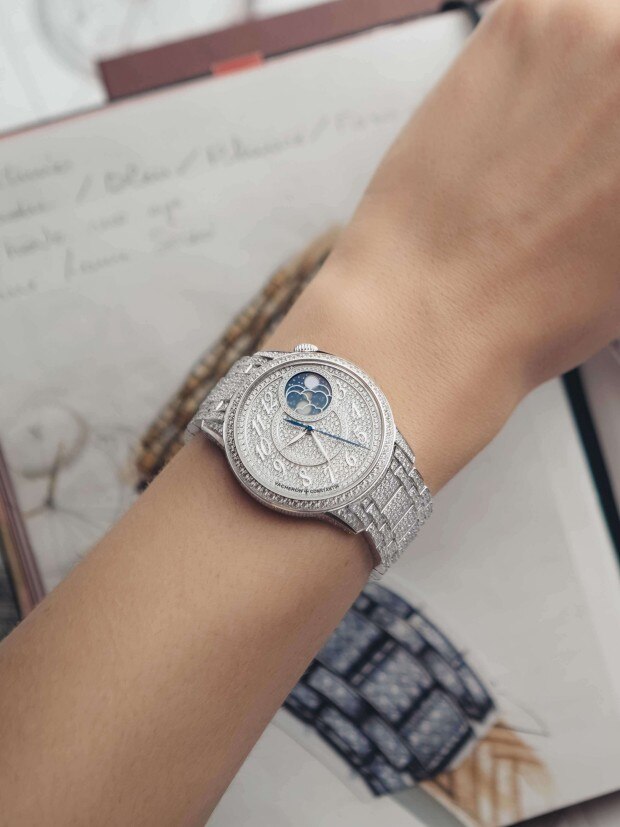 SUSTAINABLE SUPPLY CHAIN
All our suppliers are requested to sign the Group Supplier Code of Conduct, 39 principles that cover General Requirements, Responsible Supply Chains, Labour Practices and Human Rights, Environment, Sustainable Product Development, and Application and Compliance.
To promote a more transparent supply chain in the context of the RJC certification, Vacheron Constantin publishes its Supply Chain policy and implements a strong due diligence policy following the five-step framework of the Organisation for Economic Co-operation and Development (OECD). Our due diligence performance is described in our annual report.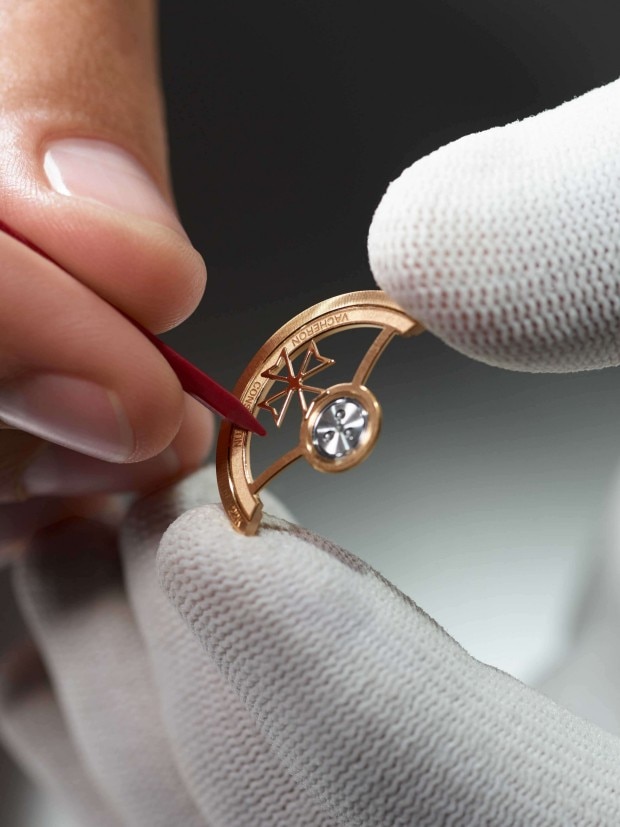 GOLD SUPPLY CHAIN
We ask our suppliers to provide assurance that the gold has been supplied in a way which respects human and labor rights and the environment.
We continue to work with suppliers and refiners in this respect to improve controls over the supply chain, as well as with the Responsible Jewellery Council to help improve the gold supply chain. Our gold supplier is RJC COC certified. 
DIAMONDS AND KIMBERLEY PROCESS
All our diamonds are purchased from suppliers who apply the World Diamond Council System of Warranties based on the Kimberley Process in order to ensure they have been purchased from legitimate sources not involved in funding conflict and in compliance with the United Nations resolution.
The Kimberley Process is a joint government, international diamond industry and civil society initiative to stem the flow of conflict diamonds. The Kimberley Process Certification Scheme requires participating nations to keep conflict diamonds out of legitimate channels of commerce.
Our policy is to neither buy nor sell any synthetic diamonds, also known as laboratory grown-diamonds. For all our diamonds, the color is graded D to G and the clarity IF to VVS.
Visit the website
CITES
For the sourcing of our leather straps, Vacheron Constantin and our suppliers adhere to the Convention on International Trade in Endangered Species of Wild Fauna and Flora (CITES).
CITES is an international agreement between governments which aims to ensure that international trade in selected species of wild animals and plants does not threaten their survival.
For Vacheron Constantin, this concerns our alligator mississippiensis leather straps.
VISIT THE WEBSITE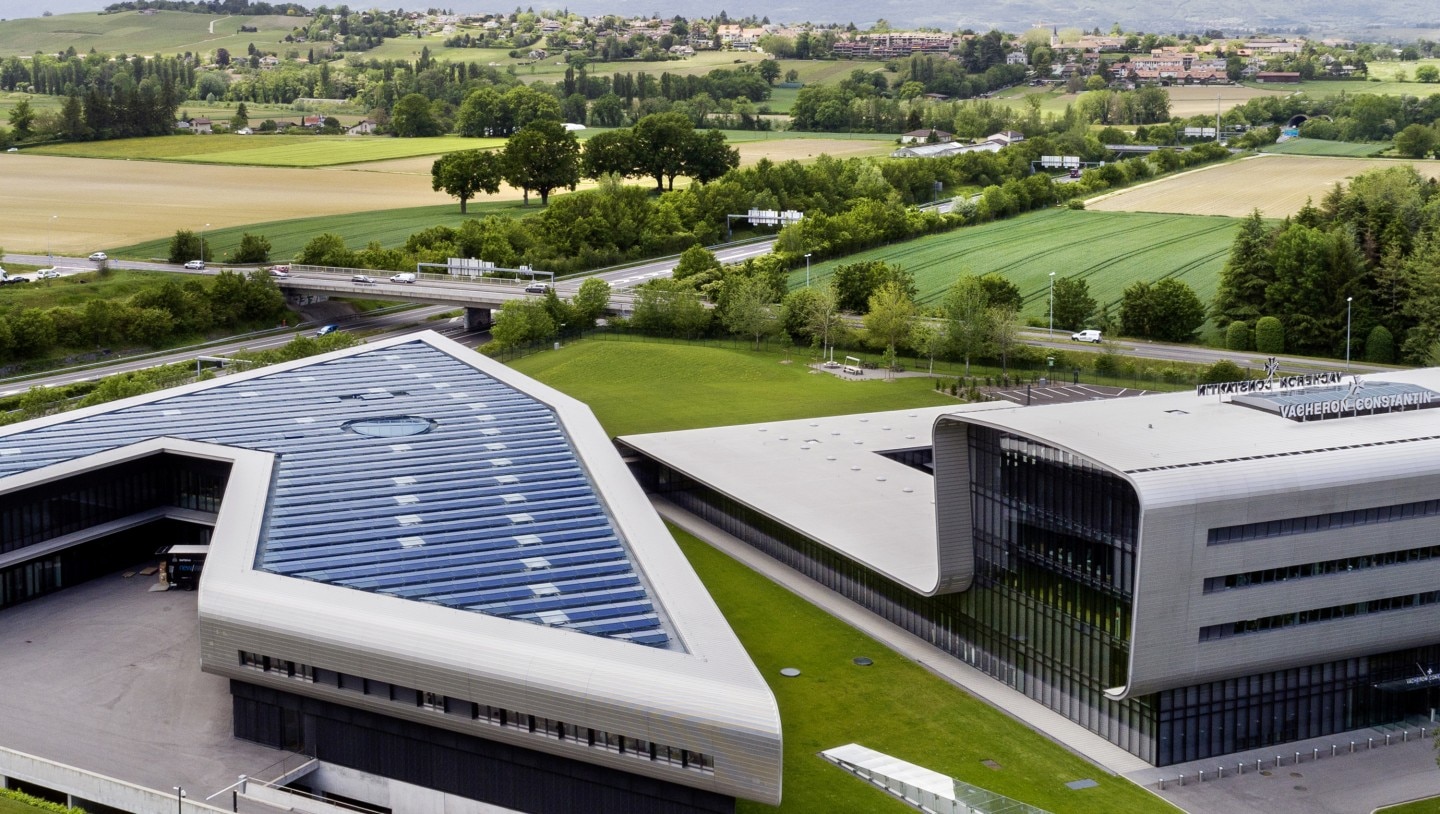 ENVIRONMENT
Managing resources responsibly is also consistently applied in our own internal processes.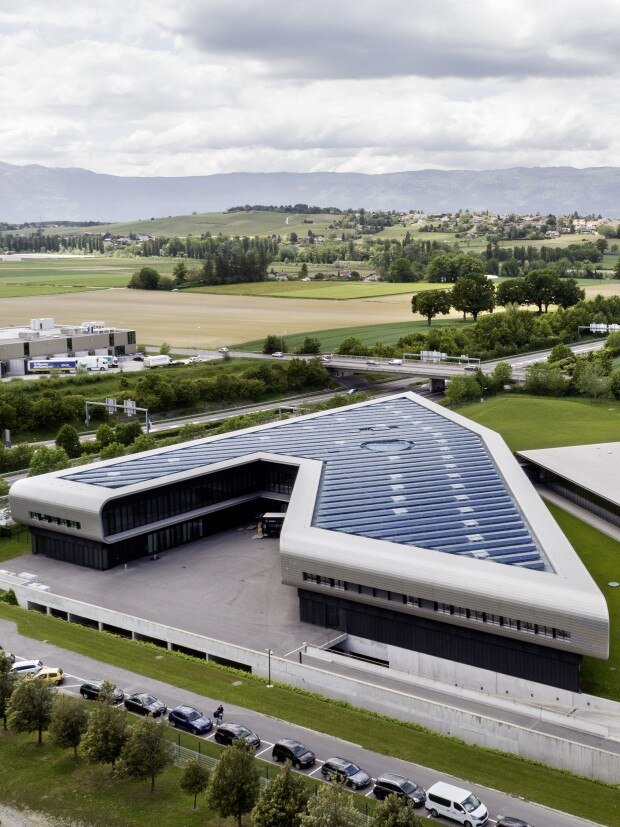 RENEWABLE ENERGIES
As such, our Manufactures and Headquarter in Switzerland are powered by 100% renewable energy.
The rooftop of our building in Geneva is equipped with 2'000 m2 of solar panels which produced over 200 MWh electricity in 2020 and over 1'500 MWh since its installation in 2015. In 2018, Vacheron Constantin received the Swiss Solar Price for this equipment. 
PRESERVING BIODIVERSITY
Located within the exceptional natural reserve of Mount Jura in the north-west of Switzerland, our facility in Vallée de Joux was certified in 2019 by the "Fondation Nature & Economie" for promoting and protecting biodiversity thanks to a carefully designed landscaping of its surrounding.
Read more
CO2 emissions
In addition to our constant efforts to reduce our environmental impact at Vacheron Constantin, we offset the carbon dioxide emissions that are generated by our manufacture, boutiques and subsidiaries as well as any business travel by airplane, train or car.
By purchasing CO2 emission credits to compensate, we have supported the funding of ecologically responsible projects since 2008.