DO BETTER IF POSSIBLE, AND THAT IS ALWAYS POSSIBLE
François Constantin uttered these words on July 5, 1819. Now legendary, they are the spirit of Vacheron Constantin. Over the centuries, the Maison has shrewdly intertwined tradition with innovation to acquire the technical, aesthetic, artistic and human capital that shapes its vision of time. Passion for fine craftsmanship and human hands are behind every feat it accomplishes.
260 YEARS OF ENDURING EXCELLENCE
Founded in 1755, Vacheron Constantin is the oldest watchmaking manufacture in uninterrupted activity for more than 260 years. At no time in its history has it ever stopped creating, enhancing and reinventing itself. Backed by a strong heritage of passing watchmaking excellence down generations of master craftsmen, the company's creations embody the exact standards of Fine Watchmaking. A technical signature and distinctive look.
Our history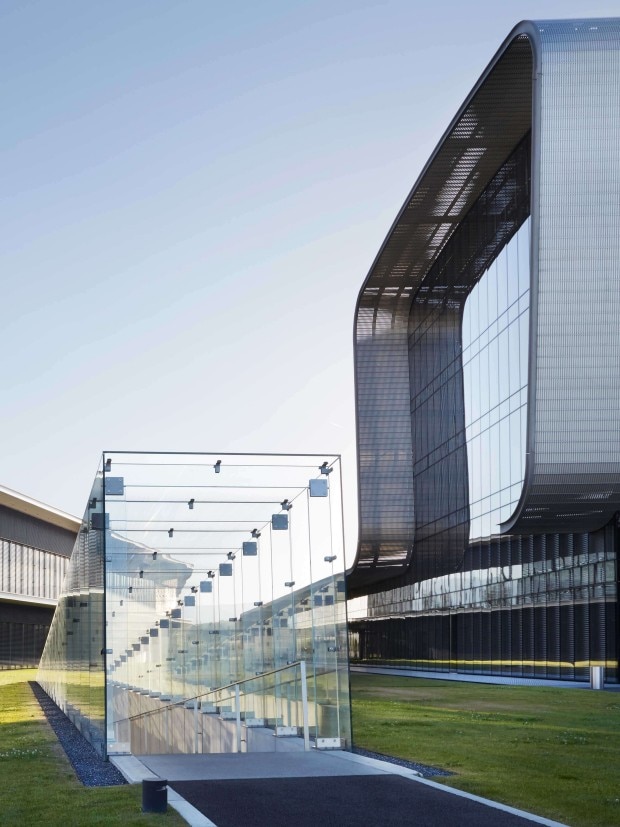 HUMAN INTERACTION: A HALLMARK OF LONGEVITY
Every last detail from Vallée de Joux to the Plan-les-Ouates Manufacture in Geneva reflects Vacheron Constantin's treasured value of harmony. The company's ambition is to champion artistry, agility and human interaction. An integral part of the Manufacture's DNA, this is the force that powers our human endeavor each and every day. The history that is yet to be written is driven by two words: audacity and timelessness.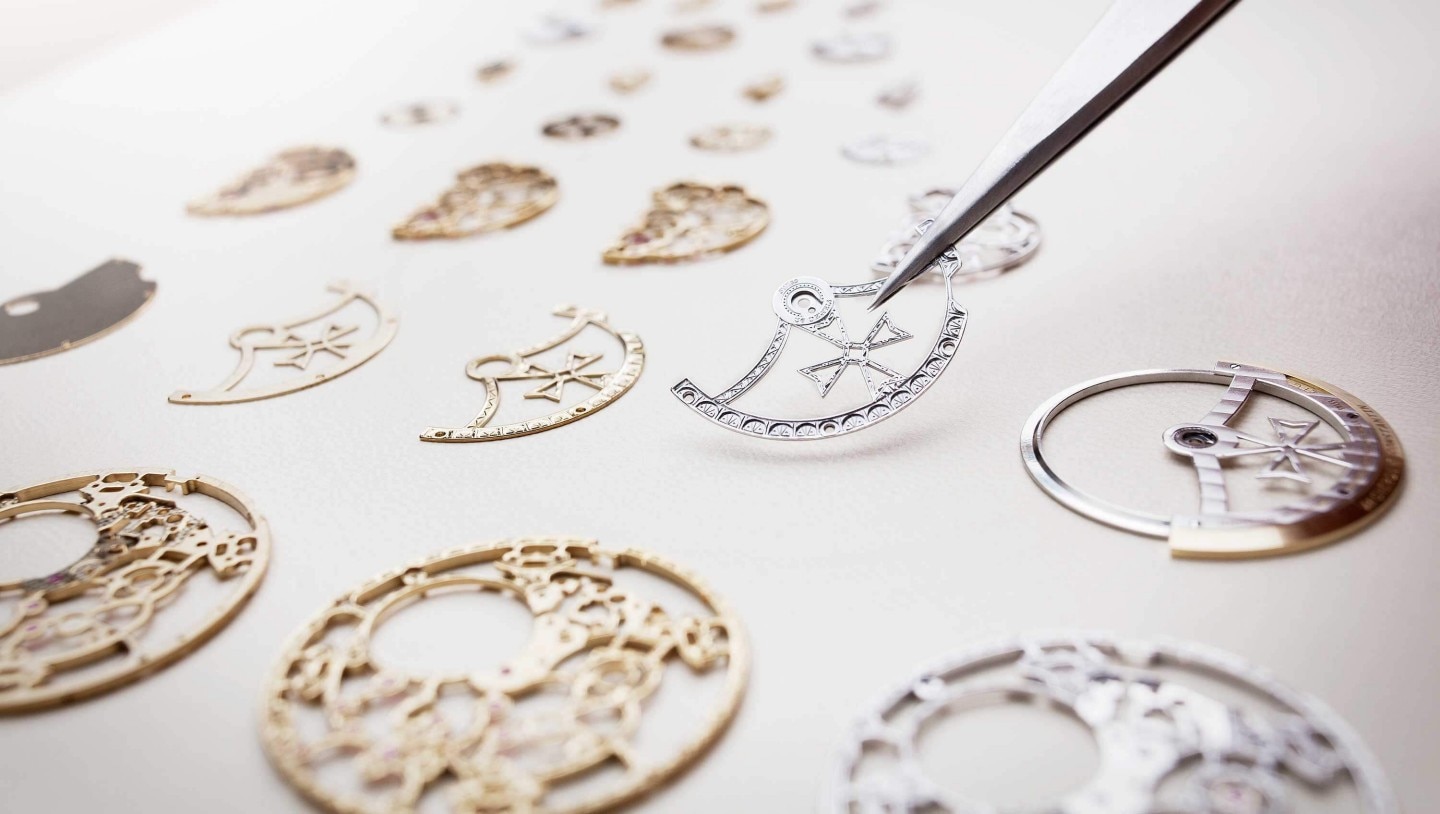 EXCELLENCE DOWN TO THE LAST DETAIL
Excellence endures at the Manufacture where, by crafting every piece into an original work of art, human hands bring together tradition and innovation.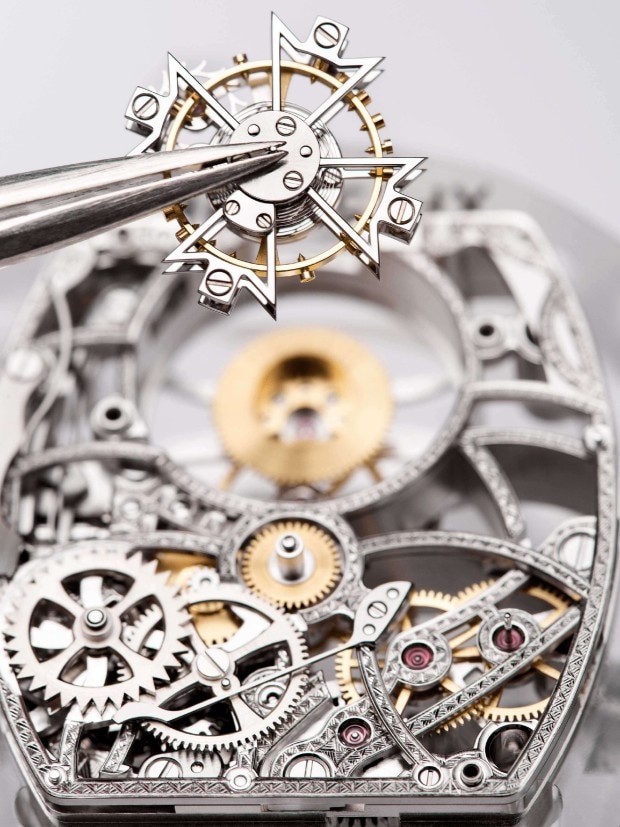 RAISING AN AESTHETIC SIGNATURE TO AN ART FORM
There are no compromises nor room for error, yet much humility. The mastery and precision of technique keep alive the time-honored skill that is handed down the generations at the Manufacture, from Master Watchmakers to apprentices. Day after day, the expertise of these craftsmen is passed on like an heirloom. They each rely upon the quality of one another's work to shape every timepiece into a vision of rare beauty and passion.
MAKING THE WILDEST DREAMS COME ALIVE
With composure and patience, the great Cabinotier Watchmakers of Geneva hold themselves to the highest standards to achieve success where the bold meets the extraordinary. These artists of watchmaking have always endeavored to create one-of-a-kind pieces and exceptional movements and to guide the production of special orders. This demands a spirit of innovation and artistry throughout the process to make real what some would hardly dare to dream. As timeless and rare as a masterpiece. 
Les Cabinotiers
The Louvre
AN ARTISTIC AND CULTURAL PARTNERSHIP
Throughout its history, Vacheron Constantin has demonstrated a deep commitment to art and culture. Its relationship with the Louvre is a natural extension of this celebration of beauty and the constant pursuit of conservation, preservation and the transmission of heritage.
The Louvre
Experience our watches in person
Come feel the craftsmanship of true watchmaking on your wrist at one of our boutique locations around the world.
Explore our boutiques
Collections
Our brand's philosophy is to meet expectations by designing timepieces as technically impressive as they are aesthetically stunning.
View all collections