French musician and artistic director Woodkid creates an exploratory musical work inspired by and featuring the mechanical beating of a Vacheron Constantin watch.
A creative interpretation
The collaboration between Woodkid and Vacheron Constantin evolves with the exclusive creation of an original musical piece by the artist, which provides a contemporary interpretation – both musically and visually – of the Maison's annual "Less'ential" theme by drawing parallels between the world of watchmaking and that of music.
On a 12-beat tempo
This rhythmic, minimalist, percussive composition has recorded a the mechanical tempo of a Vacheron Constantin watch and explores the Euclidean mathematical forms governing all great musical rhythms. A contemporary track that also resonates with the connections between the world of music and High Watchmaking.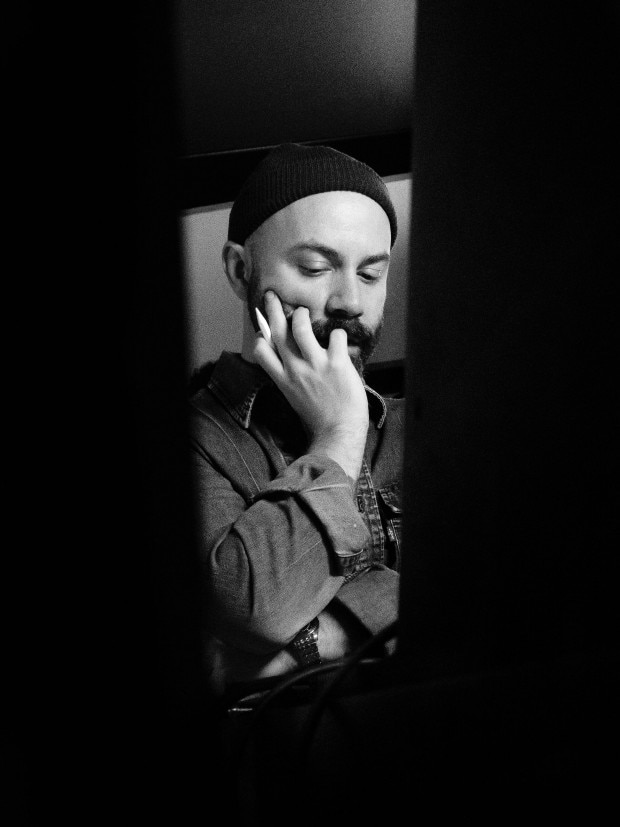 The collaboration between Vacheron Constantin and French musician and artistic director Woodkid began in 2022 via the "One of not Many Mentorship Program", based on passing on experience and knowledge to new generations.
In collaboration with Abbey Road Studios, the program enabled youthful talents to benefit from the experience of internationally renowned mentors like Woodkid.
VACHERON CONSTANTIN AT ABBEY ROAD STUDIOS
In the world of recording, timing is everything, and Vacheron Constantin is proud to be associated with Abbey Road Studios as their official time partner. 
A creative partnership now uniting high watchmaking and legendary sound engineering.
Learn More